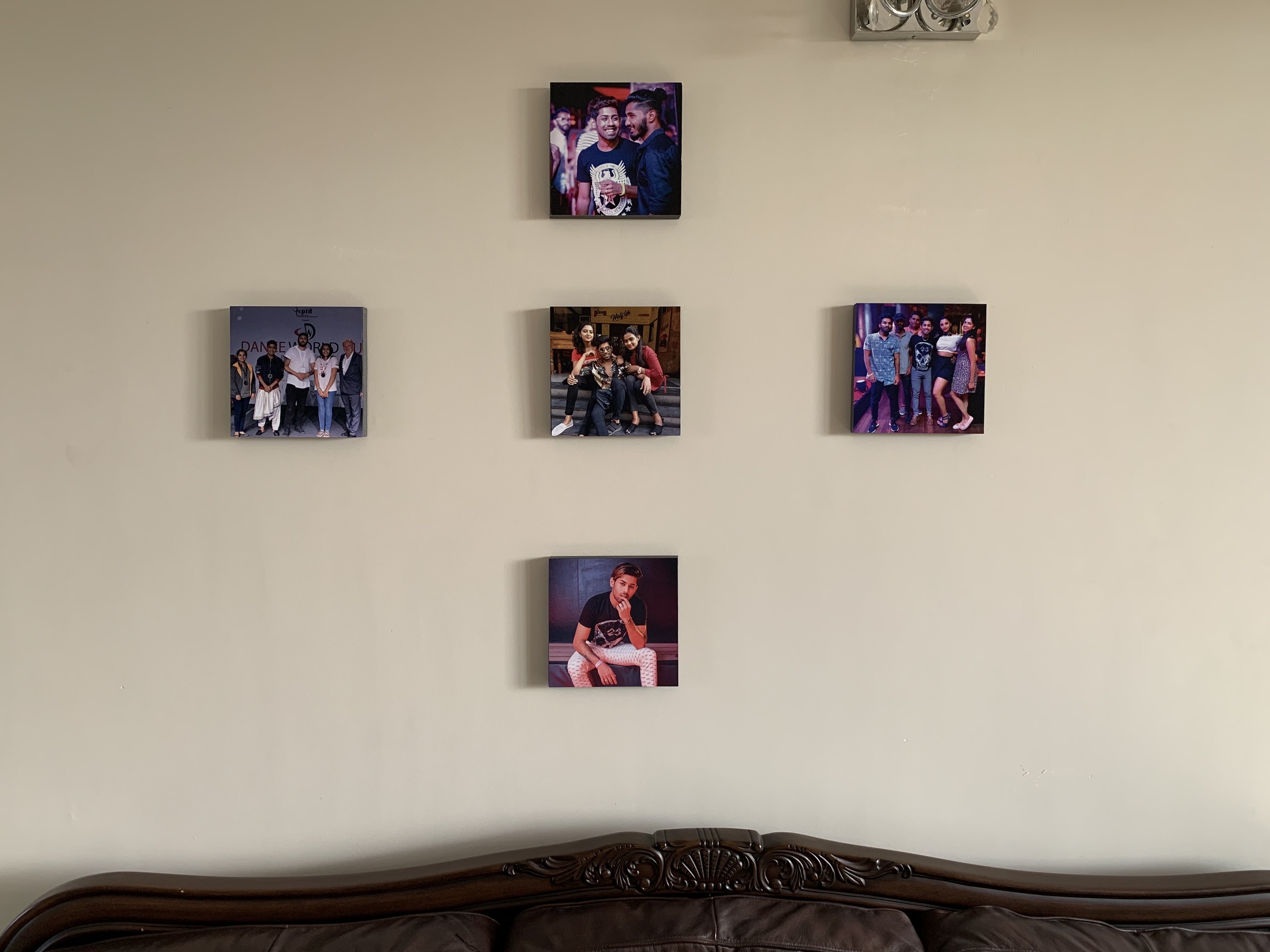 About Us
Every story has beginning and an end.
Our beginning was in 2018, when we weren't able to put up anything on the walls of a friend's home in Bengaluru, India as their rental agreement had a clause stating the same. All the photo frames and wall hangings they brought in from their previous place were put into a box and tucked away into the corners of the store room. That's when we joked to each other that we should install easel stands and place pictures on that or better yet, be home owners and not trouble our tenants.
A year from then Snap Wall was born, not with the intention to build homes or strong walls but to sell photo tiles that people of India could put up without worrying about the wall damages !
Our end will be when we create a sustainable community of customers who convert their pictures to our photo tiles or frames ! After all, every picture tells a story.
---
Our story has no twists and turns. There is no police chase, no midnight revelation and no eureka moment. We discovered the opportunity to do something bigger than ourselves and wanted to share it with as many people as possible.
This isn't about us, it's about people. And we wish to make our presence felt wherever we go. Snap Wall, an Augment 360 venture was co-founded by Sharath NB, Michel Abraham and Preetham Dsouza in 2018, three engineers based in Bangalore, India.
The Snap Wall family now consists of diverse talents: Operations Leaders, Customer Happiness ambassadors, Digital Ninjas, Technological gurus, Print Coaches, Logistics on the go partners and regular folks. We are devoted to serving our customers create wall art with ease.
---
Say goodbye to nails and hammers and say hello to Snap Wall!